Take the guesswork out of gardening with my
Smart Gardening Checklists
No more wondering
"what should I be doing in my garden right now?"
Never miss another important to-do for your flower garden, vegetable garden, or lawn.
Every month you'll know what to plant, prune, and harvest.
You'll also get monthly tips on houseplant care, garden planning & journaling, and attracting wildlife to your yard.
Buy my Smart Gardening Checklists for just $29 and make your life so much easier!
What's included?
12 customizable monthly checklists ($27 value)
It's easy to create a personalized (and printable) list of gardening tasks with this done-for-you spreadsheet. Just select the tasks you need to do each month, or add new ones. That's what makes it soooo useful!😊
Printable checklists, one for every month of the year – 87 pages total ($24 value)
Don't have time to customize the spreadsheet right now (or don't like spreadsheets)? I've got you covered! Print these up and add them to your garden journal or add specific tasks to your calendar.
Access to my Gardening Resources Library ($27 value)
Never miss another free checklist, printable, or cheat sheet!

14-day Love It or Leave It Guarantee. Let me know what you don't love about the checklists within 14 days of purchase, and you'll get your money back.
Total Smart Gardening Checklists value: $78.
Total investment: $29!
What people have said about the checklists
THANK you for the October checklist! I'm making a garden journal and your tips really help! … Keep those tips coming. 😃
The November garden checklist is a wonderful tool. There are tasks on there that I overlooked. We have only been in this house for a month so there is a lot to do. Thanks!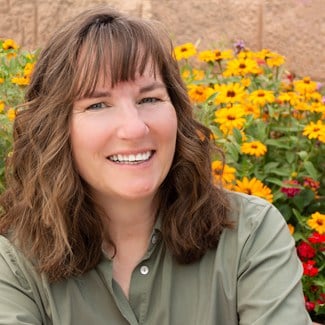 Hi! I'm Cheryl.
I share simple techniques and smart strategies so you can become a better gardener.
Together we'll create a garden plan that saves you time and frustration.
Get ready to grow your best garden ever!