Imagine if keeping track of your soil amendments was simple…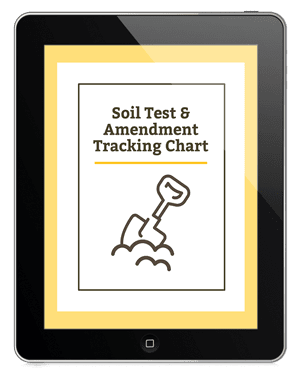 "This soil amendments pdf has helped me grow healthier and more robust plants." — Trevor, a busy gardener
You want to grow a healthy and productive garden.
And you know the best way to do that is to get your soil tested and amend it.
But how do you know what amendments you added last year? Or three years ago?
Frustrating, isn't it?
And potentially harmful to your plants if you add too much of something.
But keeping tabs on your soil amendments can be easy.
With my handy soil amendment chart, you can keep track of everything you do to improve your soil health in one spot.
"Now I never have to remember what fertilizer I used and when!" — Rosy G., an experienced gardener
Here's what you get when you download the printable soil amendment tracker:
• An easy way to monitor your soil test results and amendments, so you don't have to remember it all.
• A place to keep track of your soil tests so you can assess changes to your soil's health over time.
• A record of when you added what so you can see what effect amendments have on your soil.
Plus, you'll get seasonal gardening tips when you sign up. (Don't worry, I won't flood your inbox).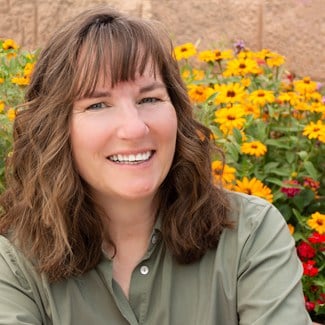 Hey, I'm Cheryl, your garden soil sensei.
I believe that with the right strategies and know-how, you can nurture healthy soil no matter what type of soil you have.
And the best way to cultivate healthy soil is to amend it.
But not keeping track of how much you added can be disastrous for your garden if you accidentally add too much of an amendment.
Been promising yourself that one day when you had time, you'd figure out how to keep track of what you've added when?
That's why I created this handy soil amendment log!
It makes it easy to track your soil test results, what you added to your soil, and when.
Why 534+ smart gardeners have said "yes" to the soil amendments pdf:
I'm tracking my soil amendments because…
"I've never had my soil tested, and I'm growing food for my family, so I want to produce as much as I can."
I'm so glad I downloaded the pdf…
"The soil amendment log makes my life much easier as a market gardener. I can record it all in one place."


I was anxious about my soil…
"Now, I can feel confident that my soil is in great shape for growing vegetables. Thank you!"
Where should I send your soil amendment tracker?
Enter your best email address below👇
"Thank you for the soil amendment chart! I'm looking forward to having a healthier garden at my new house!" — Bonnie B., a new homeowner