WOOHOO! Your checklist is on its way to your inbox.

But before you go … picture how you'd feel

if you knew exactly what to do
in your garden EVERY month…
Don't miss out on your chance to upgrade from one checklist to twelve!

No one wants to keep wondering:
When should I prune?
When should I plant?
When should I harvest?
What should I be doing in my garden right now?
Imagine how it would feel to take the stress, overwhelm, and guesswork out of gardening.
"They're even better than I hoped they'd be! I used to always guess at what to do when. These lists take the guesswork out of the equation. I love them!" – Jeff B.
Here's how to be sure you're doing the right things at the right time in your garden:
Print up your set of What To Do When checklists. Use them every month and you'll:
Say goodbye to gardening stress and overwhelm because you no longer forget to do important gardening tasks.
Experience fewer failures and setbacks because you're doing the right things at the right time.
Finally feel like you're keeping on top of everything in your garden – because you are!
The What To Do When checklists are perfect for you even if …
… you know when to plant and harvest, but struggle with what maintenance to do in between.
The What To Do When checklists are a wonderful tool. There are tasks on there that I overlooked. We've only been in this house for a month so there's a lot to do. Thanks!
I feel more organized and am getting closer to having the gardens I've always wanted.
I've downloaded and printed the year's worth.
This is such a great thing to have. It's easy to forget what should be done, but now I don't have to worry!
Just starting to garden. It's a lot of work and I feel like I don't know what I'm doing. It's satisfying to "get it right" and see the results. Guidance helps!
THANK you for the What To Do When checklists!
I'm making a garden journal and your tips really help! 😃
Having the What To Do When checklists saves me time trying to look up information. And they mean everything to me as this is the first time I have a good size garden area to care for.
Why did I create these checklists?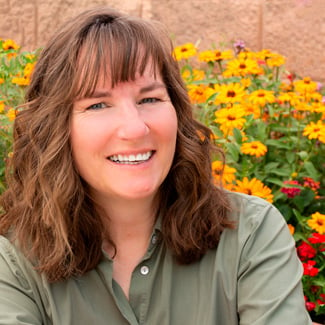 Hi, I'm Cheryl. As a brand-new gardener, my first attempt at trimming our lilac bushes was an epic fail! When they didn't flower the following spring I discovered my mistake. By pruning them in the fall, I removed all of next year's flower buds!🤦‍♀️
So, it became my mission to know the right time to do everything in my garden. And I spent over 100 hours researching what to do when.
Now knowing what to do in my garden each month is easy!🙂 And I created the What To Do When checklists so you can feel confident that you always know when to do what in YOUR garden.
100% Satisfaction Guarantee
I stand behind the What To Do When checklists 100 percent with my Love it or Leave it guarantee. If you're not completely satisfied within the first 14 days of purchasing, send me an email to let me know why it wasn't a good fit for you. I'll refund your purchase, no questions asked.