Square Foot Garden Spacing Chart PDF [Makes Growing Easy]
Imagine if planting your garden felt easier this season.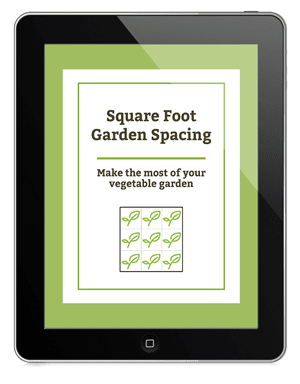 "Thanks to your chart, I'll be saving time and money by planting correctly the FIRST time."
— Tina, a new gardener
You want to space your vegetables properly.
But who can keep all that info in their head?
Find the right plant spacing in under a minute when you grab my FREE printable square foot garden spacing chart.
It's the simplest way to lay out your beds!
No more googling plant spacing for every crop (and wasting time weeding through the info).
You'll never under or over plant your garden again!
"Yes! I don't have to research spacing for my raised beds every second."
– Julie, a small space vegetable gardener
Your square foot garden spacing chart pdf includes:
An easy-to-use, concise visual planting guide.
Guidelines for over 30 vegetables – you won't need to look up plant spacing ever again!
Additional crop spacing suggestions based on my 25+ years of gardening experience.
It's perfect for gardeners with limited space or raised beds.
Enter your best email address below to get started.👇
Plus, you'll get seasonal gardening tips when you sign up. (Don't worry, I won't flood your inbox).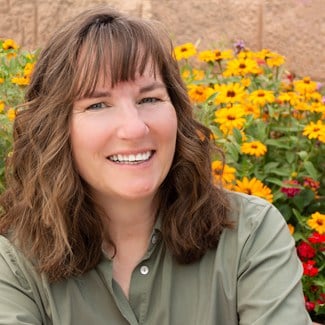 Hi, I'm Cheryl, your square foot gardening guide.
I've been growing a square foot garden for more than 20 years.
And I love maximizing my harvest.
But I don't love leaving the garden when I'm planting to tromp back to the house so I can look up the proper spacing for leaf lettuce each year…"Is it 9 per square or 4?"
So, I created this printable square foot gardening chart.
Now, planting time is less stressful because it's easy to get the spacing right for my favorite plants!
Why 14,761+ vegetable gardeners have said "yes" to the square foot garden spacing chart PDF:
It's easy to find the right spacing
"The square foot gardening guide will help me properly space my vegetables and not over/underplant my beds."
It's simple for beginners to use
"I'm new to vegetable gardening and stressing out about my layout. This printable square foot gardening chart will be so helpful!"
I use it every growing season
"Last year your square foot gardening planting chart helped me plant my first garden. I'm a returning patron!"
Where should I send your printable square foot garden spacing chart?
Enter your best email address below👇
"I've been looking on Google, and your square foot planting chart is the easiest to understand. Thank you!"
— Ellen, a busy vegetable gardener