Free Garden Printables Will Help You Plan Your Dream Garden!
INSIDE: Get your garden organized with these free garden printables. These printable garden planners and worksheets will help you grow your best garden ever!
---
What if gardening could be easier?
For some of us, planning and keeping track of things in our garden can feel like a chore. Maybe you're not a natural garden planner?
I haven't always been organized when it comes to managing my garden…
But over time, I realized that planners, charts, and checklists, are the best way to get organized and stay organized.
So, I created a collection of free gardening printables to help you make gardening simpler and easier.
They're a perfect addition to any garden journal or garden binder.
And who doesn't love free gardening stuff?
These free printables have helped 38,334+ busy gardeners grow their dream gardens!
Jump to the free gardening printables that interest you most:
Free Garden Design and Garden Planning Printables
Garden design workbook: start planning your dream garden
Want to design or re-design your garden but feel a bit intimidated?
It's hard to know where to begin…
That's why I created this free garden design workbook to help you get your garden off the ground.
Bonus free printable garden planner: use the included gardening graph paper to lay out your garden plan.
Sun mapping checklist: calculate how much sun your garden gets
It doesn't matter if you're new to gardening or a seasoned pro; knowing the sun requirements of your plants is essential for their success.
But you also need to know how much sun your garden gets.
That's why I created this sunlight calculator for gardeners.
It's the best way to plan where to put your garden beds and plants.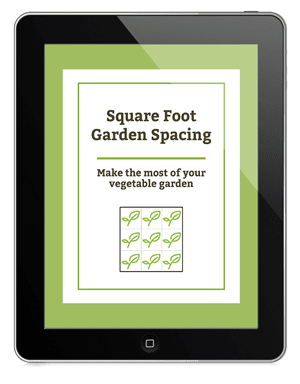 "Yes! I love this printable square foot spacing planner. I don't have to research spacing for my raised beds every second."
– Julie
Square foot gardening spacing chart: maximize your vegetable garden space and harvests
Properly spacing your vegetables is critical for a successful harvest.
And it's so easy with this one-page PDF!
With my FREE square foot planting chart, you'll never have to research vegetable spacing again.
Print it out now and keep it in a handy spot like your garden journal.
And when planting season comes around, all those pesky questions like "how far apart should I space my Buttercrunch lettuce?" are answered for you.
Seed viability chart: find out if your old seeds are worth planting
It's frustrating to waste time and money starting seeds that never sprout or seem weak after they germinate.
Finally, there's an easy way to know if your seeds are still good!
My seed longevity chart lists the shelf life of over 125 types of seeds.
You'll never again look at a half-used seed packet and wonder if you should plant them!
Seed starting rack plans: set up an easy-to-build light stand in an afternoon
Growing your own vegetables from seed is a great way to save money, eat healthier, and start gardening early in the season.
But when you have limited space, it can be challenging to find a place to start your seedlings.
With these plans, you'll be able to set up an adjustable seed-starting shelf in an afternoon that takes up only eight square feet of floor space!
It's the best setup for starting seeds indoors and includes full plans and a complete shopping list.
Garden maintenance checklist: get the right things done this month
Growing a healthy and productive garden can feel overwhelming with so many things to do.
How do you know what you need to do right now?
That's why I created this garden maintenance schedule, to help you prioritize what's most important.
With my FREE garden maintenance checklist, you'll be sure you're getting the right things done this month.
It's just the thing to add to your garden journal.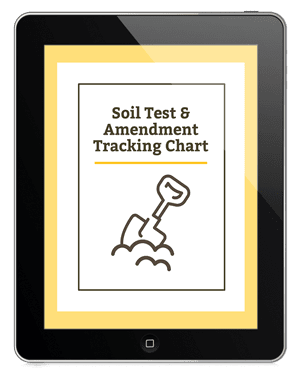 "This soil amendment log has helped me grow healthier and more robust plants." — Trevor
Soil amendment tracking chart
My soil amendment chart helps you keep track of everything you've added to your soil, so you can ensure you're providing the right mix of nutrients for your plants.
It's also a great way to track what's working and what isn't.
Maybe you've been using the same soil amendment for years, but it's not giving your plants the boost they need.
With this planner, you can quickly see what else you've tried and adjust accordingly.
There's never been a better time to get serious about soil health. Get started today!
Mulch comparison chart
Mulch is essential for a healthy garden.
It helps regulate moisture levels, prevent weed growth, and protect plant roots from extreme temperatures.
But with so many different types of mulch, it can be difficult to know which one to choose.
That's where my mulch comparison chart comes in.
This handy free printable walks you through the pros and cons of different mulch types, so you can make an informed decision for your garden.
Print it out and keep it handy the next time you're mulching your garden beds.