Smart Garden Journal Pages
The easiest way to keep track of what works and what doesn't, and grow your most successful garden ever!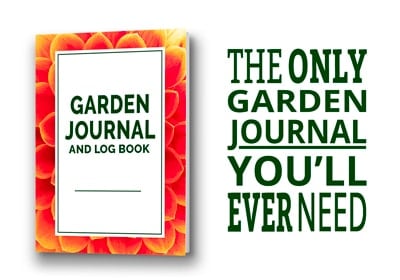 Have you ever struggled to remember what worked in your garden last year and what didn't?
We've all been there. Wondering things like:
When should I cut back my hydrangeas?
What did I do the year before last to get rid of the cucumber beetles?
Which green beans did my son eat straight off the vine last year because he loved them so much?
If you wish you could keep track of:
What happened when
What you did right
What mistakes to avoid this year
And you're tired of:
Wasting time and money in your garden
Making the same mistakes each season
Hoping this year will be better than last year
… it's time to change all that!
Introducing The Smart Garden Journal Pages!
An easy to set up, complete garden journal that beautifully organizes and tracks all your gardening information so you can grow a successful garden year after year.
Picture this…
You can quickly and easily find the information you need to make your garden a success every year.
As you track your progress in your journal, you become an expert in YOUR garden.
You easily avoid repeating your mistakes, so you save time, money, and stress.
And most important … you experience more gardening success than you ever thought possible!
Busy gardeners use the journal pages every day…
"I thought it would be more 'work' to record everything, but I'm finding it useful and fun!"
"The pages are so thorough! And they make it easy to keep track of plantings and make general notes each week."
"The different types (of pages) make it very versatile. I love being able to track what worked, what didn't, and what to try next."
"It has all the details I need, and makes it very easy to organize (our) farm."
You won't know what you did without it.
It's so much easier than trying to keep it all in your head:
Which flowers did well and which ones should you pass by at the garden center?
What did the rabbits or deer munch last year?
Was the basil was ready to pick when your tomatoes were ripe?
It's the most valuable garden reference guide you can own.
"This is what I've been looking for! I wanted a journal to keep track of what's happening in my garden, what I need to do and when, what's working — what's not, and my notes on weather, planting dates, and so on.
This journal does all that – and more! I know it will help me organize and keep track of my garden information. No more searching! I'll have what I need at hand." 😍 -Charlotte K.
"If you're a new or seasoned gardener this journal is for you! It encourages you to have fun, be messy and make mistakes. It gives you a snapshot of your wins, losses, and growth. It keeps you mindful of your (gardening) journey. Without it, I'd be discouraged and afraid to begin my garden." – Nakiarra H.
Here's a glimpse of its uses:
🌻Flea beetles infested your spinach?
Flip to your pest tracker sheet from last year to quickly find what solution worked.
🌻Can't remember the variety of orange dahlias you loved so much last year?
Pull out your "favorite plants" list to answer the question, "Was it 'Gwyneth' or 'Sylvia'?"
🌻Spot your first monarch butterfly of the season?
Pull out your butterfly log and a pen and note your first sighting.
🌻Wondering when you should prune your flowering shrubs?
Grab your perennial care chart to find out, then note it in your calendar so you don't forget.
🌻Have a pair of songbirds building a nest in your yard?
Grab a pen and your bird nest tracking sheet to chart the nestlings' progress from egg to fledgling.
🌻Asking yourself how many weeks could you pick lettuce before it bolted and turned bitter last year?
Flip through your daily journal pages to quickly answer your question.
🌻Trying to remember when to put out your hummingbird feeders?
Pull out your bird log from last year to see when the first hummer showed up.
🌻Planning your vegetable garden?
Look through your harvest logs from past years to see which varieties produced the most and tasted the best.
🌻Want to know how much fertilizer you added to your garden last year?
Flip to your soil amendment chart to find the exact amounts you used.
What gardeners have said:
"These gorgeous, printable pages are perfect for keeping gardening notes and records.
And it looks good sitting on my desk, patiently waiting for me to add entries."
"Love this journal!! We actually purchased another journal to see which one was best. And this one won hands down. It doesn't have dates, so you can write when and how you want. This allows us to use our journal when we garden and not have wasted pages for the months that you can't do anything outside."
"Easy to use and invaluable for making notes about good performing plants…or plants you should avoid planting again! Or remembering visits of wild critters, special birds, butterflies, unusual weather, or anything that you might want to document. Attractive and well designed."
What's included in the Smart Garden Journal Pages?
6 beautiful cover choices.

78 unique and carefully crafted journal pages.

Full-color AND low-toner versions of each page.

(If you have a black and white printer, you'll love the toner savings of the low-toner pages!

)

Letter-size AND A4 versions.
Everything was created to be printed double-sided, so you won't punch through any of the graphics.
Because all the pages are un-dated, you can print off as many copies as you like and use the journal year after year!
🌻And the best part? It's fully customizable!
You get to choose what pages you want to have in your journal.
"Glad I bought this journal! I had a calendar-style 5-year planner. But since I don't write entries every day, I ended up with many useless blank pages. This one allows you to start an entry as needed whenever you need to record important garden info. It's also flexible enough that I can add in as few or as many details as I want." – George R.
Take a look inside…
19 Printable Journal & Calendar Pages
Daily journal (4 styles to choose from) | Weekly journal | Repetitive tasks | Weekly calendar | Monthly calendars (one for each month)
25 Printable Record Keeping Pages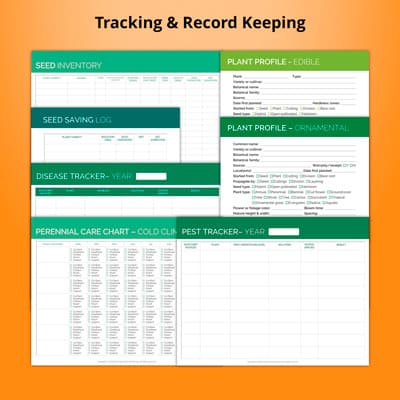 3 Harvest logs | Seed sowing log | Seed inventory & seed saving logs | Perennial care charts | Pest tracking log | Garden expenses | Favorite plants and ones to avoid (4 lists) | Plant profile pages | Repellents inventory | Soil amendment chart | Weather log | Bird and butterfly logs (3 types) | Monthly review pages | Yearly review pages
34 Pages of Printable Checklists
Weekly checklists (2 types)
Monthly checklists (2 types)
Seasonal checklists (2 types)
Here's everything you get:
Detailed instructions
Printing instructions
Advice on setting up your journal
Instructions on how to use each page
Six beautiful covers to choose from (Value $6)
Choose yellow tulips, ivy, pink chrysanthemums, succulents, orange dahlias, or text only
Printable Journal and calendar pages (19 pages, Value $15)
Daily journal (4 styles to choose from)
Weekly journal
Repetitive tasks
Weekly calendar
Monthly calendars (one for each month)
Printable Record-keeping pages (25 pages, Value $25)
Harvest logs (3 types)
Seed sowing log
Seed inventory & seed saving logs
Perennial care charts, for cold and warm climates
Pest tracking log
Garden expenses (track dollars, pounds, or euros)
Lists of favorite plants and ones to avoid (4 lists)
Plant profile pages, one for vegetables and one for flowers, trees, and shrubs
Repellents inventory
Soil amendment chart
Weather log
Bird and butterfly logs (3 types)
Monthly review pages
Yearly review pages
Printable Weekly, monthly, and seasonal checklists (34 pages, Value $19)
Weekly checklists (2 types)
Monthly checklists (2 types)
Seasonal checklists (2 types)
BONUS: Monthly email reminders (Value $24)
You'll get monthly reminders to help you stay on track with your garden journal.
Lifetime updates!
Whenever I add a new page, you'll get immediate access.
Why did I create the journal pages?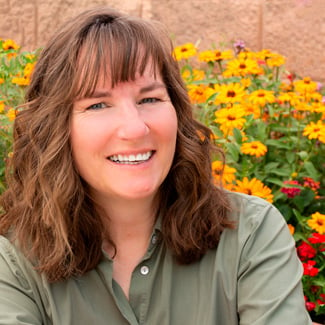 Hi, I'm Cheryl. After learning that keeping a garden journal is the quickest path to gardening success, I was disappointed when I couldn't find a journal that worked well. Every year I'd look for a new one, hoping to find a journal that worked for me and my garden.
Since I couldn't find what I needed, I created one instead. A journal that would organize my time and track important information in a way that's easy to find.
And I created the Smart Garden Journal Pages so you can grow the garden of your dreams too!
100% Satisfaction Guarantee
I stand behind the journal pages 100 percent with my Love it or Leave it guarantee. If you're not completely satisfied within the first 14 days of purchasing, send me an email to let me know why it wasn't a good fit for you. I'll refund your purchase, no questions asked.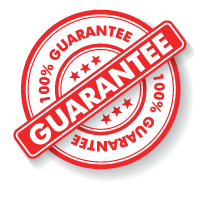 Frequently Asked Questions
Will I have to purchase a new journal each year?
Nope! The dates are left blank, so you can enter the day, month, and year. Re-print the pages as many times as you want.
Is this a digital garden journal?
No. This is a set of printable garden journal pages. The files you download are in PDF format, but the pages are meant to be printed.
How do I open the files?
The journal pages are in PDF format. You can use any free PDF reader like Acrobat Reader to open the files.
What size paper do I need? Letter-sized or A4 paper?
The journal pages are formatted to print on both letter-sized and A4 paper. Choose the size you want when you download the files.
Is a low-toner version included?
Yes. If you don't have a color printer or want to save toner, print the files marked "save-toner."
Can I print the pages double-sided?
Yes. All the pages are formatted for double-sided printing.
How should I set up my journal?
All of the pages are formatted to work in a 3-ring binder or Circa notebook. You won't punch through any text or graphics.
Will this work in my growing zone?
These journal pages work for any growing zone in any climate!
What's your return policy?
I have a 14-day Love It or Leave It Guarantee. I want you to be 100% satisfied with your purchase. Let me know what you don't love about the journal pages within 14 days of purchase, and you'll get your money back.
There's never been a better time to grow your most successful garden ever!