Imagine…
Always knowing when to
plant, prune, and harvest.
All you need is the right checklist.
Keeping your garden tidy and beautiful doesn't have to feel like a chore
Spending some time now to plan your low maintenance garden will save you loads of time later!
When you have a low maintenance garden, gardening chores can wait until the weekend, and you can proudly say you're a member of the lazy gardeners' club!
Your Turn
Do you have a low maintenance garden, or are you thinking about starting one?
Share in a comment below!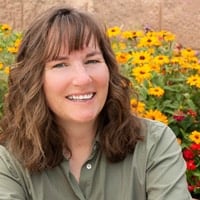 Hi, I'm Cheryl Spencer, a Certified Gardener.
Born with a plant addiction that has no known cure, I became a Certified Gardener to help ease the symptoms. Now I write articles and create gardening products that help you save time and money in your garden. I believe you can grow your dream garden and still have time to enjoy it. The good news? Anyone can do it. Start here »