Amazon Prime Day Garden Deals: The Best Savings for 2022!
2-day event: July 12 & 13.
There are hundreds of outdoor deals available during this two-day sales event.
And I'm sharing some of the best Prime Day deals you'll find for your garden – from high-quality tools you'll be excited to use to things that'll save you time and make gardening easier – all at an impressive discount.
To take advantage of the Prime Day deals, you need to be an Amazon Prime member. If you're not, no worries! When you sign up for a 30-day free trial you can cancel any time after Prime Day if you don't love it.
As a bonus, you'll enjoy free 2-day shipping and get access to hundreds of movies, TV shows on Prime video and songs on Amazon music during your 30-day trial.
Click the button below to sign up now 👇
As an Amazon Associate, I earn from qualifying purchases. If you click through and make a purchase, I get a small commission. I only recommend products to you that I'd recommend to my best friend.
My favorite Amazon Prime day home and garden deals
Make smart investments with these gardening deals
Metal Garden Hose – 100ft Heavy Duty, Stainless Steel
Most garden hoses are heavy, hard to maneuver, and kink like they were born to do it. Not this hose. When I first got mine, my initial reaction was "where've you been all my life!?" I'll never buy another hose. End. Of. Story.
Don't miss this Prime Day deal!
Our neighbor has this cordless electric mower and I'm jealous! It's soooo quiet (and environmentally friendly). I only know he's mowing his lawn when I see him doing it. I love his lawn mower and want to replace our gas mower with this one!
Professional Rotating Bypass Pruning Shears
The mac daddy of pruners. They take a wee bit of getting used to. But trust me – once you try a pair of pruners with rotating handles, you'll be spoiled for all other pruners!! These are perfect for anyone who has weak or arthritic hands or just wants to feel more comfortable while pruning.
Not what you're looking for?
Why not check out the other Amazon Prime Day deals you might score for your garden? Click the button to get started. Millions of items ship for free!
Gardening gadgets & tools
Make gardening easier and more fun with these Amazon Prime Day deals
Heavy Duty Garden Tool Set, 3 Piece
I always recommend buying sturdy, well-made gardening tools. And these don't disappoint! Tools that are either forged or cast in one piece will last longer than tools with weld points. This set has the three hand tools I use the most. So handy!
Most yellow sticky traps are large rectangular pieces of yellow cardboard. And pretty ugly. These are just as effective, but smaller and cute to boot! If you've ever had fruit flies or fungus gnats, you know sticky traps are essential. Why not get some that are less conspicuous and fun?
A programmable timer is a must if you need to water your plants while away. Especially at the height of summer heat. It's one of the few that gives a lot of flexibility – up to 4 watering cycles per day. It's super easy to program. Just set it, forget it, and watch your garden grow!
Small space garden deals
Make the most of your space with these products
Gardzen 10-Pack 15 Gallon Grow Bags
Grow bags will make your life easier. They're much lighter than traditional pots and can be easily moved by one person. Create a garden anywhere with a great deal on this set of grow bags!
When you have a small outdoor space, growing up is a must! And this trellis makes it a snap to grow vining plants in a garden bed or container. It's a sturdy and beautiful addition to any garden!
Don't you hate it when you need to buy a clam-shell package of herbs just for a couple of sprigs of thyme or rosemary? That's why I love growing herbs indoors in a planter box. I always have some on hand when I need them. This kit makes that easy peasy!
Happy Prime Day!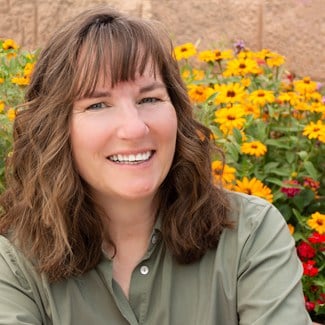 Hi, I'm Cheryl.
I love sharing my favorite gardening products that'll make your life easier. That's why I created this page.
And honestly, who can pass up an awesome deal?
I'm so glad you're here and ready to take advantage of the best Amazon Prime Day garden deals!