Amazon Prime Day Garden Deals: The Best Savings for 2023!
2-day event: July 11 & 12.
There are hundreds of outdoor deals available during this two-day sales event.
And I'm sharing some of the best Prime Day deals you'll find for your garden – from high-quality tools you'll be excited to use to garden gear that'll save you time and make gardening easier – all at an impressive discount!
To take advantage of the Prime Day deals, you need to be an Amazon Prime member. If you're not, no worries! When you sign up for a 30-day free trial, you can cancel any time after Prime Day if you don't love it.
As a bonus, you'll enjoy free 2-day shipping and get access to hundreds of movies, TV shows on Prime Video, and songs on Amazon Music during your 30-day trial.
And select new members will receive a $10 shopping credit on sign-up to use towards Prime Day shopping.
As an Amazon Associate, I earn from qualifying purchases. If you click through and make a purchase, I get a small commission. I only link to products I'd recommend to my best friend.
My favorite Amazon Prime Day home and garden deals
Make smart investments with these gardening deals
Metal Garden Hose – 100ft Heavy Duty, Stainless Steel
Most garden hoses are heavy, hard to maneuver, and kink like they were born to do it. Not this hose. When I first got mine, my initial reaction was "where've you been all my life!?" I'll never buy another hose. End. Of. Story.
Don't miss this Prime Day deal!
Greenworks Electric Lawn Mower
Our neighbor has this a cordless electric mower and I'm jealous! It's soooo quiet (and environmentally friendly). I only know he's mowing his lawn when I see him doing it. I love his lawn mower and want to replace our gas mower with this one!
Professional Rotating Bypass Pruning Shears
The mac daddy of pruners. They take a wee bit of getting used to. But trust me – once you try a pair of pruners with rotating handles, you'll be spoiled for all other pruners!! These are perfect for anyone who has weak or arthritic hands or just wants to feel more comfortable while pruning.
Rachio 4-Zone Smart Sprinkler Controller
Tired of dealing with an old-school manual sprinkler controller? This smart controller (which I personally use) tailors your watering schedule based on the needs of your plants. Plus, it automatically skips unnecessary watering with features like rain skip, wind skip, and freeze skip. Stop wasting water and start getting the right amount delivered automatically!
Liquid Fence Deer & Rabbit Concentrate
Sick of deer or rabbits destroying all your hard work? Now you can protect your flowers, shrubs, trees, and vines from pesky critters without having to cut back the damage or replant! This powerful liquid repellent remains effective for an extended period. Plus, it's rain-resistant so a rain shower or two won't decrease its effectiveness.
Attracting birds to my yard is one of favorite pest-fighting strategies. More bug-eating birds mean fewer pests. And one of the best ways to attract them is with a bird feeder like this one. Its built-in camera, with AI recognition, can identify over 10,000+ kinds of birds. With 2-megapixel photos and full HD live stream video, you get a great view of who's at your feeder in real-time, no matter where you are!
Not what you're looking for?
Why not check out the other Amazon Prime Day deals you might score for your garden? Click the button to get started. Millions of items ship for free!
Best gardening tools on Amazon Prime Day
Make gardening easier and more fun with these Amazon Prime Day deals
Women's Breathable Rubber-Coated Gardening Gloves
Wearing gloves is the best way to keep your hands (and nails) clean while gardening. And these gloves are so comfortable—I can wear them for hours! The flexible rubber coating makes it easy to grip tools and pull pesky weeds. What more can a girl ask for?
Seedling Heat Mat and Digital Thermostat Combo Set
(Multiple sizes available.)
Starting plants from seed has never been easier! I've had my Vivosun heat mat for years, and it makes seed starting simple and fun. Say goodbye to buying a ton of plants at the nursery every year, and hello to saving tons of cash by growing your own!
Heavy Duty Steel Garden Cart
(30″D x 16.3″W x 16″H)
Tired of wrestling with heavy bags of mulch, soil, or mushroom compost? This compact garden cart makes it easy to haul bulky or heavy stuff around your yard without breaking a sweat. Plus, it's a breeze to assemble. With its sturdy build and smooth rolling wheels, it's every gardener's BFF.
Heavy Duty Garden Tool Set, 3 Piece
I always recommend buying sturdy, well-made gardening tools. And these don't disappoint! Tools that are either forged or cast in one piece will last longer than tools with weld points. This set has the three hand tools I use the most. So handy!
Cute Fruit Fly & Fungus Gnat Sticky Traps
Most yellow sticky traps are large rectangular pieces of yellow cardboard. And pretty ugly. These are just as effective but smaller and cute to boot! If you've ever had fruit flies or fungus gnats, you know sticky traps are essential. Why not get some that are less conspicuous and fun?
A programmable timer is a must if you need to water your plants while away. Especially at the height of summer heat. It's one of the few that gives you a lot of flexibility – up to 4 watering cycles per day. It's super easy to program. Just set it, forget it, and watch your garden grow!
Small space Prime Day gardening deals
Make the most of your space with these products.
Gardzen 10-Pack 15 Gallon Grow Bags
Grow bags container gardening (and your life) easier. They're much lighter than traditional pots and can be easily moved by one person.
Create a garden anywhere with a great deal on this set of grow bags!
2′ Tall Galvanized Metal Raised Garden Bed (8×4)
Growing in raised beds is a must when you have bad garden soil. They make it a snap to grow a thriving vegetable patch or flower garden, no matter how crappy your soil is. This one is a sturdy and beautiful addition to any garden!
Don't you hate it when you need to buy a clam-shell package of herbs just for a couple of sprigs of thyme or rosemary? That's why I love growing herbs indoors. I always have some on hand when I need them. This kit makes that easy peasy!
Additional perks for Amazon Prime Day 2023
In addition to the amazing deals, you also qualify for these benefits as a Prime Member.
Delivery benefits:
FREE Two-Day Delivery: Millions of items qualify.
FREE One-Day Delivery: Available on more than 15 million products.
FREE Same-Day Delivery: In select areas, on over 3 million items.
Fast Grocery Delivery: Get two-hour delivery on groceries in select areas.
Free Grubhub+: Treat yourself to a full year of $0 food delivery fees and exclusive savings with a free Grubhub+ membership.
Streaming and digital benefits:
Prime Video: Watch exclusive Amazon Originals and thousands of popular movies and TV shows — at no extra cost.
Prime Video Channels: Watch your favorite shows and movies from discovery+, Paramount+, EPIX, NBA League Pass, and STARZ channels. $4.99–$14.99/month for Prime members.
Amazon Music for Prime members: Listen to the largest catalog of music and top podcasts without ads.
Prime Gaming: Get free games to keep, in-game content for your favorite games across all available devices, and a Twitch channel subscription.
Free Titles at Audible: Prime members are eligible for an Audible Premium Plus trial with 2 credits to use on any titles.
I don't know about you, but sometimes I can't pull weeds in silence. I love listening to audiobooks as I work in the garden, and this Audible deal is fantastic!
Not currently a Prime member?
Click the button below to sign up now 👇
Happy Prime Day!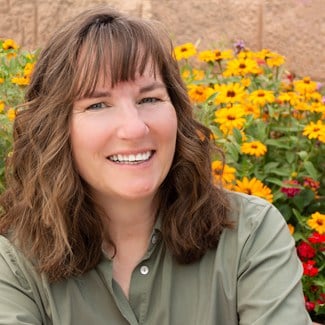 Hi, I'm Cheryl.
I love sharing my favorite gardening products that'll make your life easier. That's why I created this page.
And honestly, who can pass up an awesome deal?
I'm so glad you're here and ready to take advantage of the best Amazon Prime Day garden deals!