These 7 Awesome Books on Fruit Trees Will Change How You Grow

By: Cheryl Spencer
Inside: Discover the best books on fruit trees.
---
Fruit trees are an excellent addition to your yard, but growing them can also feel daunting when you're new to fruit growing.
The good news is you don't need a large yard to grow fruit…
With some careful planning, you can grow productive fruit trees in even the smallest backyard.
While some fruit trees are low maintenance and easy to grow, others can be more complicated.
So before you grab a shovel and start digging holes, it pays to spend some time learning about the basics of growing fruit trees.
And the best way to learn is by cultivating your own fruit-growing library.
Keep reading to discover my picks for the top books on fruit trees.
This post may contain affiliate links, which means I'll get a
small commission
if you make a purchase after clicking one of my links. I only link to products I use and recommend.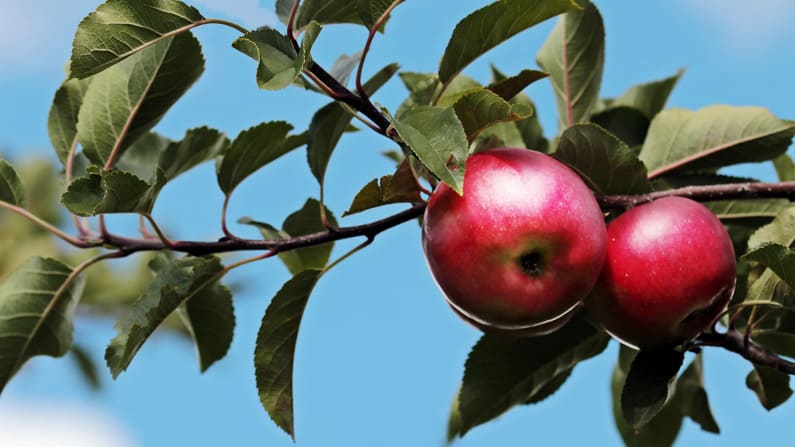 What's in this post
Best Books on Fruit Trees for U.S and U.K. Growers
If you're crazy about fruit or want to grow enough to feed your family, this is the book for you.
It's an essential resource for anyone who gardens and wants to grow fruit.
From small-scale growing to setting up a complete fruit farm, The Fruit Gardener's Bible is a comprehensive guide to growing delicious, organic fruit at home (but not citrus fruit).
It covers everything from choosing the best varieties for your area to planting, pruning, and harvesting a bountiful crop.
In this guide, you'll learn how to plant and prune fruit trees and everything you need to know to grow sweet, juicy berries and grapes.
The Fruit Gardener's Bible also discusses soil management, pest control, and the many fruiting plants that thrive in North American growing conditions.
Covering both organic and non-organic approaches, this book is full of charts, graphs, and tables that will help you get the maximum fruit from your garden.
Even if you grow only a small amount of fruit, this book will meet your needs.
You'll understand why certain varieties thrive in different parts of North America, how to maintain your trees with minimal work, and how to choose the right varieties for your garden.
Note: this book does NOT cover citrus trees. But it's an overall handy guide for the fruit-growing novice!
Related: Discover the best books on pruning.
Books for Small Space Gardens
Books on Fruit Trees for Organic Growers
Share your pick for best fruit tree book
Did I miss any great books?
What do you think is the best fruit tree book? Let me know in a comment below!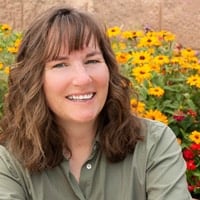 Hi, I'm Cheryl.
I'm a certified gardener, bird lover, and spreadsheet enthusiast. I believe you can grow your dream garden and still have time to enjoy it. I teach online gardening courses and write articles that help you save time and money in your garden. Join my mailing list, and as a bonus, you'll get a helpful checklist that'll tell you what to do in your garden right now.