Imagine…
Always knowing when to
plant, prune, and harvest.
All you need is the right checklist.
24 of The Best Gardening Books for Beginners – That'll Quickly Make You an Expert

By: Cheryl Spencer
Inside: The best gardening books for beginners.
---
We live in an era of instant everything. Instant rice, instant communication, and most importantly … instant-dry nail polish!
But one thing that can't be sped up is your garden.
I learned that when my fourth-grade teacher had us start sunflower seeds in a paper cup.
I woke up each morning, excited to see how my seeds were doing.
Had they sprouted overnight? Did they need to be watered? When would they be ready to go outside? When would they finally have a flower? How would the sunflower seeds taste when they were ready to be harvested?
That experience taught me hard lessons about patience in the garden. No matter how hard I wished my plants would grow faster, they wouldn't.
But at the end of summer, when those seeds had morphed into 6-foot tall sunflowers, with blooms as wide as dinner plates, I became a passionate gardener.
And maybe you want to grow a garden for the same reason.
Or maybe you want:
your family to have greater access to healthy, high-quality food, and know where their food comes from
to spend more time in nature, put your hands in the soil, slow down, and reduce your stress
to give your kids the same experiences you had as a kid – like picking ripe raspberries with jammy red hands, eating just as many as you put in your bowl
Or maybe you simply want to bring more beauty into your world.
And even though your garden, like my fourth-grade sunflowers, can't be rushed, there's one thing about gardening you can accelerate.
You can become a gardening expert sooner by investing in a few good books that'll give you the knowledge and confidence you need to succeed.
And even though this list of gardening books is perfect for new gardeners, experienced gardeners will also learn a lot from these books.
As Cicero said, "If you have a garden and a library, you have everything you need."
Well, everything except the instant-dry nail polish!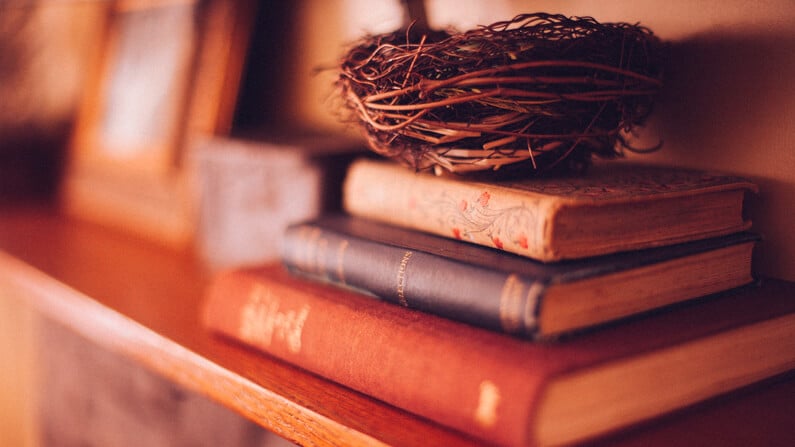 What makes this list of gardening books different?
This isn't a compilation of other people's reviews of gardening books, like other lists you may come across online.
I'm pretty obsessed with gardening books and have read hundreds of them.
I own and have read and used all the books on this list. And I have high standards for what makes it onto this list. There are plenty of so-so gardening books out there, but you won't find them here!
A gardening library filled with quality gardening books will improve your gardening skills no matter how long you've been gardening.
After all, no one's born knowing how to garden!
Best Gardening Books for Beginners
Plants You Can't Kill: 101 Easy-to-Grow Species for Beginning Gardeners by Stacy Torino
Think you have a black thumb? Get ready to change your mind! Stacy gives you practical advice about the most dependable plants you can grow. With more than 100 easy to grow vegetables, flowers, herbs, trees, shrubs, and even houseplants to choose from, there's something for every newbie in this book. If you get just one book on gardening for beginners, this should be it!
How Plants Work by Linda Chalker-Scott
This book will change how you garden! Understanding how plants work is vital for being a successful gardener. And this book, written by a horticultural expert, is easy for non-scientists to understand. It has a conversational style and is filled with interesting and useful information that'll help you make more informed choices in your garden.
The Truth About Garden Remedies: What Works, What Doesn't, and Why by Jeff Gillman
If you've spent any time online searching for answers to your garden problems you've seen plenty of home remedies out there. But which ones really work? Is Epsom salt a miracle cure like some claim? What about using vinegar on weeds? And does corn gluten really work? You'll get answers to these questions and more! This book offers something for all gardeners, no matter how experienced you are.
The Month By Month Gardening Series (for U.S. gardeners) by various authors
Written for gardeners in the U.S., these detailed books tell you what to do month-by-month in your state or region. They cover flower gardens, lawns, vegetable gardens, and shrub and tree care. Find your state or region in the list below. 
Best Vegetable Gardening Books for Beginners
Best Flower Gardening Books for Beginners
Best Organic Gardening Books for Beginners
Best Garden Maintenance Books for Beginners
Best Books About Weeds, Insects, Diseases, and Pests
Weeds of North America by Richard Dickinson
Every garden will have some weeds. And to defeat your weeds you have to be able to identify them. That's where this book has your back. It covers more than 600 species from 69 plant families at every stage of growth. My favorite thing about this book: It has close-up photos, which makes identification easy!
Garden Insects of North America by Whitney Cranshaw
This is the most comprehensive guide to the insects you'll find in your garden! Featuring 3,300 full-color photos and detailed descriptions, this book covers the hundreds of species of insects (good and bad) that you'll find on any plant in your garden. The book tells you where you're most likely to find the insects, which is helpful for identification. Dr. Cranshaw was one of my instructors when I became a certified gardener, so I can tell you first hand he knows his stuff!
What's Wrong With My Plant? by David Deardorff and Kathryn Wadsworth
As a new gardener, it can be difficult to diagnose and deal with a sick plant. This book will help you get to the cause of the problem quickly, and suggest solutions. It also includes photos of common plant problems, which makes identification easier for newbies.
50 Beautiful Deer-Resistant Plants by Ruth Rogers Clausen
As a new gardener, your first thought when you see deer in your yard might be "Bambi's come to visit!" But after they've chewed your precious plants to the nub you'll start wondering why hunting isn't allowed in the city limits. The problem? You've most likely planted some "deer candy" – the plants deer love the most. With this book by your side, you'll discover what deer do and don't like to eat. Plant more of what they don't like, eliminate their favorite treats, and they'll stay away.
It's Your Turn
Did I miss any great books? What do you think is the best gardening book for beginners? Share in a comment below!
Hi! I'm Cheryl.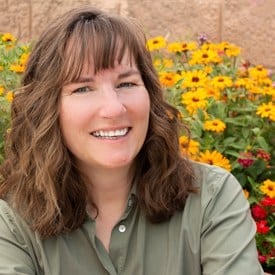 I believe you can grow your dream garden and still have time to enjoy it.
I'll show you how easy it can be to have a garden that fits into your lifestyle, wows your neighbors, and makes your family say "more veggies, please!"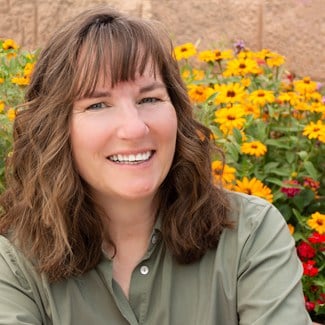 Hi, I'm Cheryl. I'm a certified gardener, bird lover, and spreadsheet enthusiast. I believe you can grow your dream garden and still have time to enjoy it. I teach online gardening courses and write articles that help you save time and money in your garden. Join my mailing list, and as a bonus, you'll get a helpful checklist that'll tell you what to do in your garden right now.