Imagine…
Always knowing when to
plant, prune, and harvest.
All you need is the right checklist.
What to Plant in February: Everything to Sow & Grow

By: Cheryl Spencer
Inside: Learn what to plant in February – flowers, vegetables, and herbs to plant and sow this month.
---
It may be hard to believe, but it's time to start planning this year's garden!
Don't let February's gray skies, frigid temperatures, and snow-capped gardens fool you.
🌷Spring is just around the corner…
So, now's the time to decide what you want to grow this year.
Once you have your garden plan ready you'll know exactly what to plant in February.
There are plenty of flowers, fruits, and vegetables to sow and grow this month.
Keep reading for a full list of things to plant and seeds to start in February.
This post may contain affiliate links, which means I'll get a
small commission
if you make a purchase. I only link to products I use and recommend.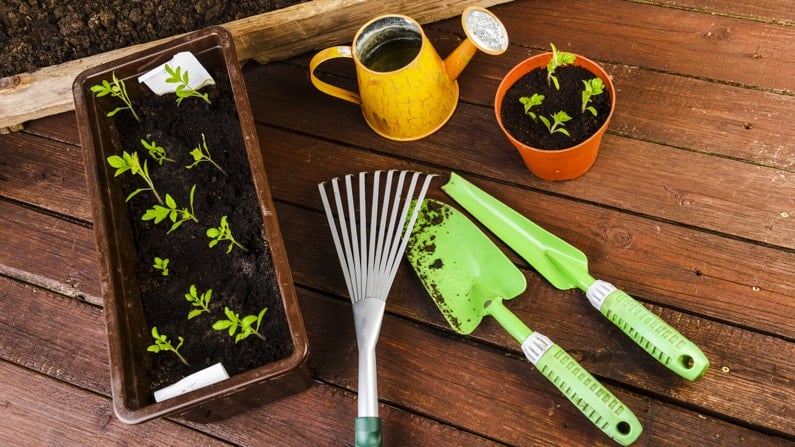 What to plant in February
If you live in a warm-weather location, you can start sowing your vegetable seeds outdoors this month.
In cooler areas, you can jumpstart your gardening season when you start seeds indoors in February. It's is the perfect time to sow warm-weather crops like tomatoes and peppers inside on a seed starting rack with lights.
Related: Are leggy seedlings bad?
Plant a terrarium.

Look for clear-glass containers that have a lid so you can maintain a humid environment around your plants.
Good plant choices include Pilea, Peperomia, Ivy, Artillery fern, Button fern, Baby tears, and Creeping fig.
Pick up a copy of Gardening Under Glass to learn how to set up your terrarium the right way.

Brighten the dark, dreary days of winter with blooming tropical plants such as orchids and bromeliads.

They can provide a welcome dose of color to every room in your home.
With minimum attention, orchids and bromeliads will bloom for months!
Learn more about growing orchids in Understanding Orchids.
Related: Gardening Books to Read This Winter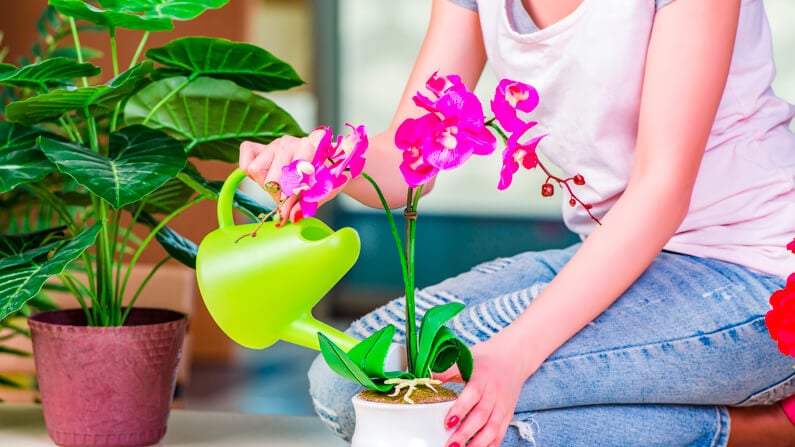 Vegetables to plant in February
Make it easier to sow seeds in February
Warm your soil with UV-stabilized clear plastic. Hold it down with rocks or bricks. Monitor your soil temperature with a soil thermometer and remove the plastic when the soil has warmed.
Related: Must-Have Vegetable Gardening Books
Vegetable seeds to sow in February
If your soil isn't frozen there are a few things you can plant or sow in your garden. Most of these will do better if you give them some protection like a hoop house or cold frame.
Spinach.
Radish.
Cool-season lettuces.
Greens like mustard and mache.
Vegetable seeds to start indoors in February
Start seeds of onions and leeks inside if you haven't yet.
If you use season extension techniques like cold frames or hoop houses, start transplants of lettuce, spinach, kale, and Swiss chard this month. They can go out in the garden in 6-8 weeks — plan to pot them up once before they go outside if you're starting them in small pots.
Start seeds of early tomatoes this month. Set them out in April under Wall O' Waters.
It's also time to start your pepper and eggplant seeds, as they take a while to germinate and grow. It's still too early for most of us to start warm-season crops like beans and squash.
Start seeds of celery and celeriac under lights. This is my favorite grow light.
Related freebie: Grab your FREEE garden maintenance guide.
Herbs to plant in February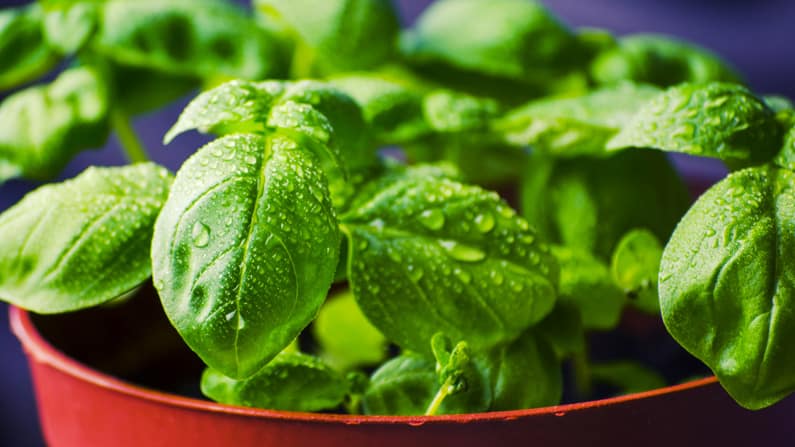 Start some basil seeds now so you can enjoy some pesto early this year.
Start seeds of perennial herbs such as sage, oregano, and thyme if you didn't do this in January.
Start seeds of cold-hardy herbs like chives and parsley this month. They can go out in your garden in March or April since they can withstand cold weather.
Click here to learn more about what to do in your garden in February.
Flowers to plant in February
Annuals to plant in February
If you didn't do so last month, start seeds (indoors) of annuals that require a long growing season. The list includes lobelia, petunia, vinca, browallia, snapdragon, and verbena.
You still have time to start seeds of cool-season annuals (indoors) such as pansies, dianthus, calendula, English daisy, ranunculus, monkeyflower, annual poppies, primula, Veronica, and forget-me-nots this month. Giving them an early start ensures you'll have blooming plants this spring.
Perennials to plant in February
There's still time to plant perennials you want to start from seed in pots set outdoors.
Perennial seeds to sow in February include Bachelor buttons, Delphinium, Evening primrose, Poppies, Nicotiana, Calendula, and Violas.
Related: What to Sow and Plant in March.
Get your February planting guide and checklist
Join my weekly-ish newsletter, and as a bonus, you'll get a printable monthly checklist! Click here to download and subscribe.
Here's a sneak peek of your checklist: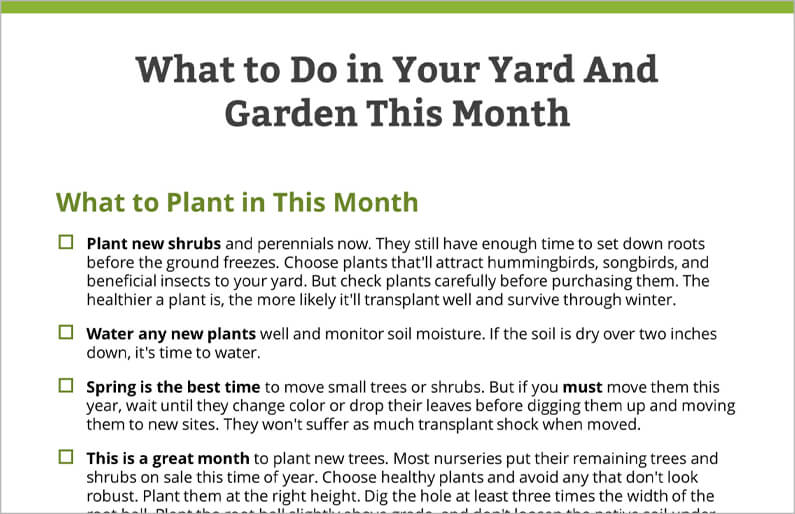 Download the February gardening checklist now. You'll be sure to get the right things done in your garden every February!
Your turn: what do you plant in February?
Did I miss any important February planting tasks? Let me know in a comment below!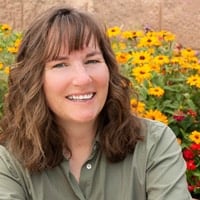 Hi, I'm Cheryl.
I'm a certified gardener, bird lover, and spreadsheet enthusiast. I believe you can grow your dream garden and still have time to enjoy it. I teach online gardening courses and write articles that help you save time and money in your garden. Join my mailing list, and as a bonus, you'll get a helpful checklist that'll tell you what to do in your garden right now.