June gardening tasks for your flower garden
June is the perfect time to focus on your flower garden. If you want to keep your garden looking vibrant and healthy, there are a few annual plant tasks you should add to your to-do list.
First, make sure you deadhead any spent blooms to encourage new growth.
You should also pinch back any leggy stems to promote bushier growth.
It might also be a good idea to add a layer of mulch to help your plants retain moisture during the hotter months.
By tackling these tasks in June, you'll set your flower garden up for success throughout the rest of the season.
Prune or thin plants surrounding newly transplanted perennials keep them from taking over their neighbors.
Tie annual and perennial vines to their supports as they put on new growth.
Place linking and single stakes to support taller flowers if not already done.
Prop up any stray branches off of neighboring plants, if needed.
Cut back spring-flowering perennials, especially any that may be flopping over.
Make getting the right things done this month simple. Download my FREE gardening checklist.
Deadhead any messy-looking bulbs when the blooms fade but continue to leave bulb foliage intact until it yellows and browns.
Japanese beetles are the problem insect for the month. Traps don't reduce the population of beetles if they're well established where you live. They draw more beetles to your yard than would otherwise be there.
Mulch around perennials. Be sure to leave 2 to 3 inches around the base of the plant free of mulch to prevent rotting.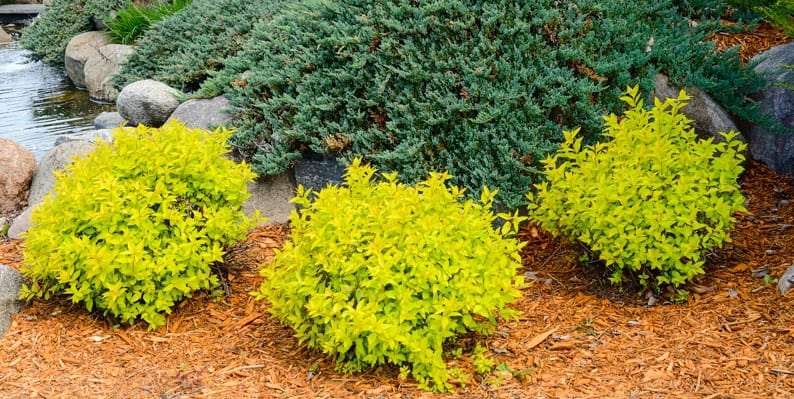 Cut back summer flowering plants, including Echinacea, Heliopsis, Phlox, Platycodon, and Veronica, to extend their flowering time or create staggered or delayed flowering.
Deadhead, deadhead, deadhead!! Deadheading will extend the bloom time of many perennials and warm-season annuals and reduce re-seeding.
Pinch or cut back Autumn-flowering plants for height control. This is also the time to thin and shape them.
Tall, floppy plants such as chrysanthemums, asters, and tall sedums can be cut back by half to maintain a proper height.
Watch a video from Tanya Visser's channel about deadheading:
Deadheading delphiniums after they blossom will encourage fall bloom.
Pinch off terminal growth buds on rhododendrons to increase next year's buds.
Dead-leaf spent spring-flowering perennials such as Columbine and heuchera.
Deadhead hybrid tea roses as soon as flowers fade. Many shrub roses are self-cleaning and don't require deadheading. Lightly prune old blossoms to keep your plants looking attractive when in doubt.
The leaves of some summer bloomers, like daylilies (Hemerocallis ), tall bearded iris, and summer-flowering bulbs, may begin to yellow. Remove any declining foliage.
Near the end of the month, hardy geraniums should be deadheaded or sheared back, depending on the foliage's condition.
Fertilize annual flowers grown in pots. Fertilize about every two weeks.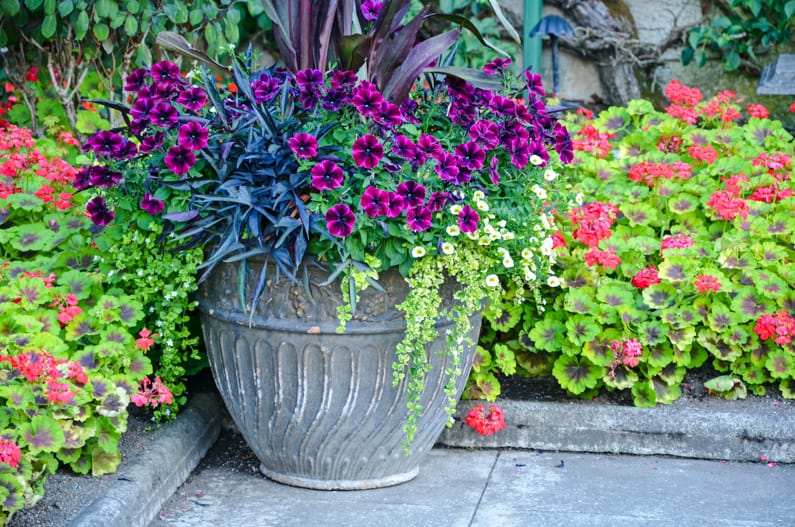 Move self-sown annual flowers and perennials to desired locations this month.
Cut flowers for fresh arrangements and for drying. For fresh flower arrangements, recut the stems again just before placing them in water. Add a floral preservative, and change the solution frequently.
Spray roses with a fungicide to prevent black spot disease.
Monitor for plant bugs and mildew on phlox and treat at the earliest signs to reduce ongoing problems.
Related: What flowers to plant in June